Deanna Woody, MS, B-K, ITFS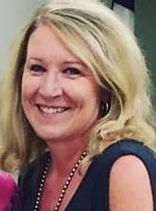 Deanna graduated from East Carolina University in 1993 with a Master's Degree in Child Development and Family Relations. In addition, she was awarded her teaching license in Birth through Kindergarten Education, as well as the North Carolina Infant-Toddler Family Specialist Certification. Deanna has over 23 years of experience working with children and families.
Throughout her career, Deanna has been recognized as an innovative advocate for early intervention services. She believes that all children can learn, and the challenge of our communities is to find and use techniques that motivate children to learn. She prides herself on getting to know each child and family personally and developing care plans that are tailored to a child's strengths and targeted areas of improvement. Her philosophy is grounded in ensuring that the caregivers of a child are an integral part of the child's success, and she

encourages all of her families to play an active role in successful attainment of all therapy objectives.
Deanna has extensive experience working with children facing a broad range of developmental challenges. She is also very comfortable working with children in families in a variety of setting, including homes, daycares, preschools, and schools. She particularly enjoys working with families in a child's natural environment, as she believes an incredible amount of progress can be made when a child is encouraged in their natural setting.
A native of Burlington, NC, Deanna returned to her home town after college to begin her career in early intervention, as well as start a family of her own. When she is not working, Deanna enjoys spending time with her family and staying active in her local community.