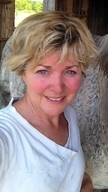 Lisa graduated from Greensboro College in 1983 and completed her Master's Degree in Special Education in 1991 from The University of North Carolina. In 1993, she received her Birth-Kindergarten Certification and shortly after received Infant-Toddler Certification. She also has received her National Board Certification for Professional Teaching Standards in Exceptional Needs Specialist/ Early Childhood through Young Adult.

Lisa has a variety of experiences and with many age groups of individuals with special needs from infant-toddler to high school. While she is retiring from public education, she is continuing to use her skills and passions of working with young children and families. Lisa believes early intervention is likely the most important service for children and their families because it is where fun learning experiences for children begin, families are provided with knowledge and collaboration with other providers, which is essential to future planning. Lisa enjoys helping children enjoy books and activities that expand their understanding through play.

Lisa is a native of Burlington, NC and currently resides in Snow Camp with her husband of 32 years, along with horses, chickens and a very spoiled dog.